From 23-26 November 2022, Vietnam International Plastics & Rubber Industry Exhibition was held in Saigon Exhibition and Convention Center, Ho Chi Minh. Kaiming shows HIGN-END servo hydraulic high speed injection molding machine, machine model KM 180 KK.
Vietnam International Plastics Exhibition is a professional industry exhibition with strong trade in Vietnam. The exhibition received strong support from government. It is one of the largest and most influential exhibitions in Vietnam. In recent years, it has become more important for international companies to enter the Vietnam market.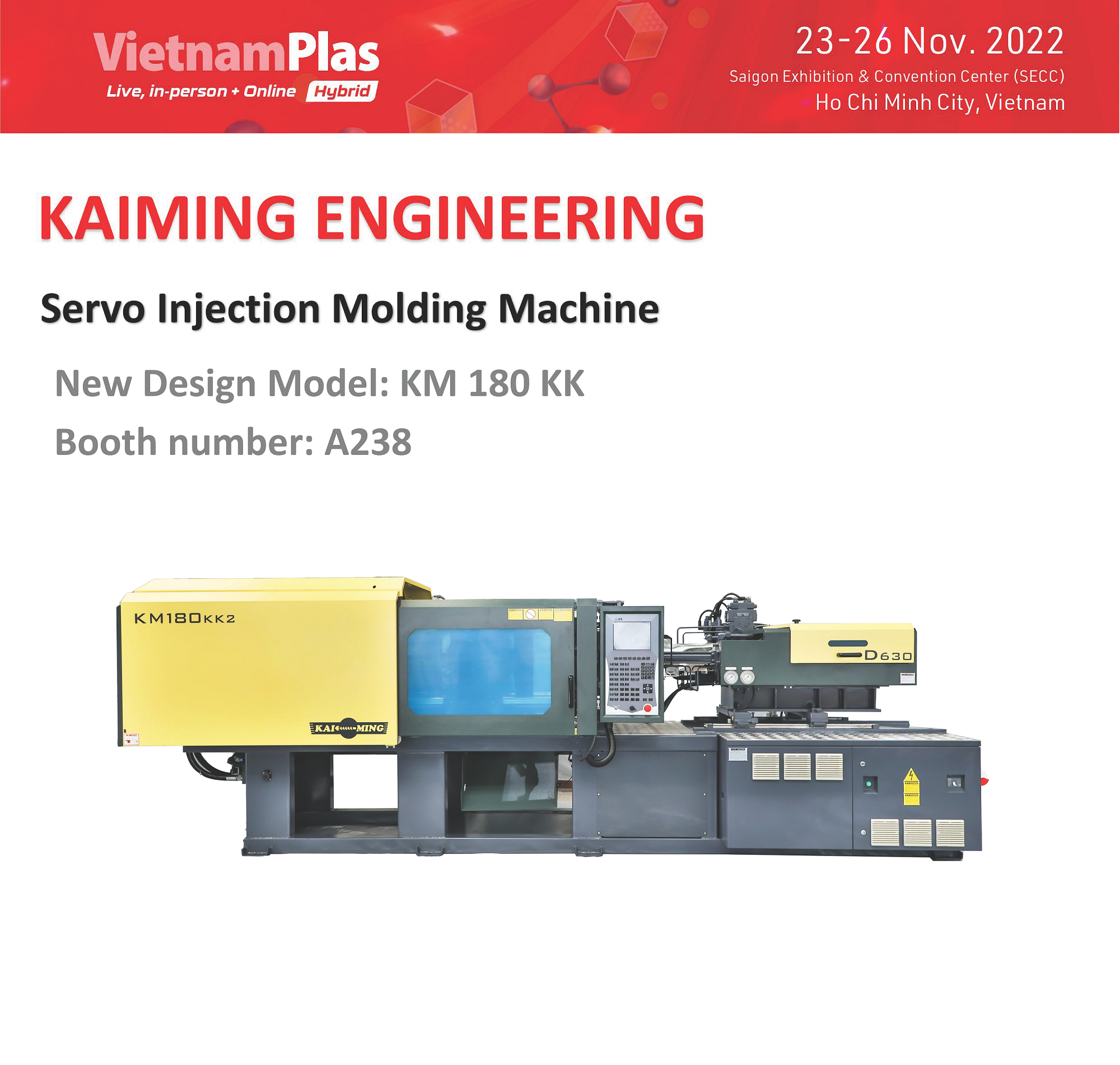 KAIMING booth #A238, presents high-end servo high speed injection molding machine. KK series summarizes the successful experience of KX series close to 24 years. After investigation and demonstration, in order to meet the higher requirements of users, a high performance servo hydraulic plastic injection molding machine is made on brand new design, coming with high and better modularity, energy saving, durability, speed and precision.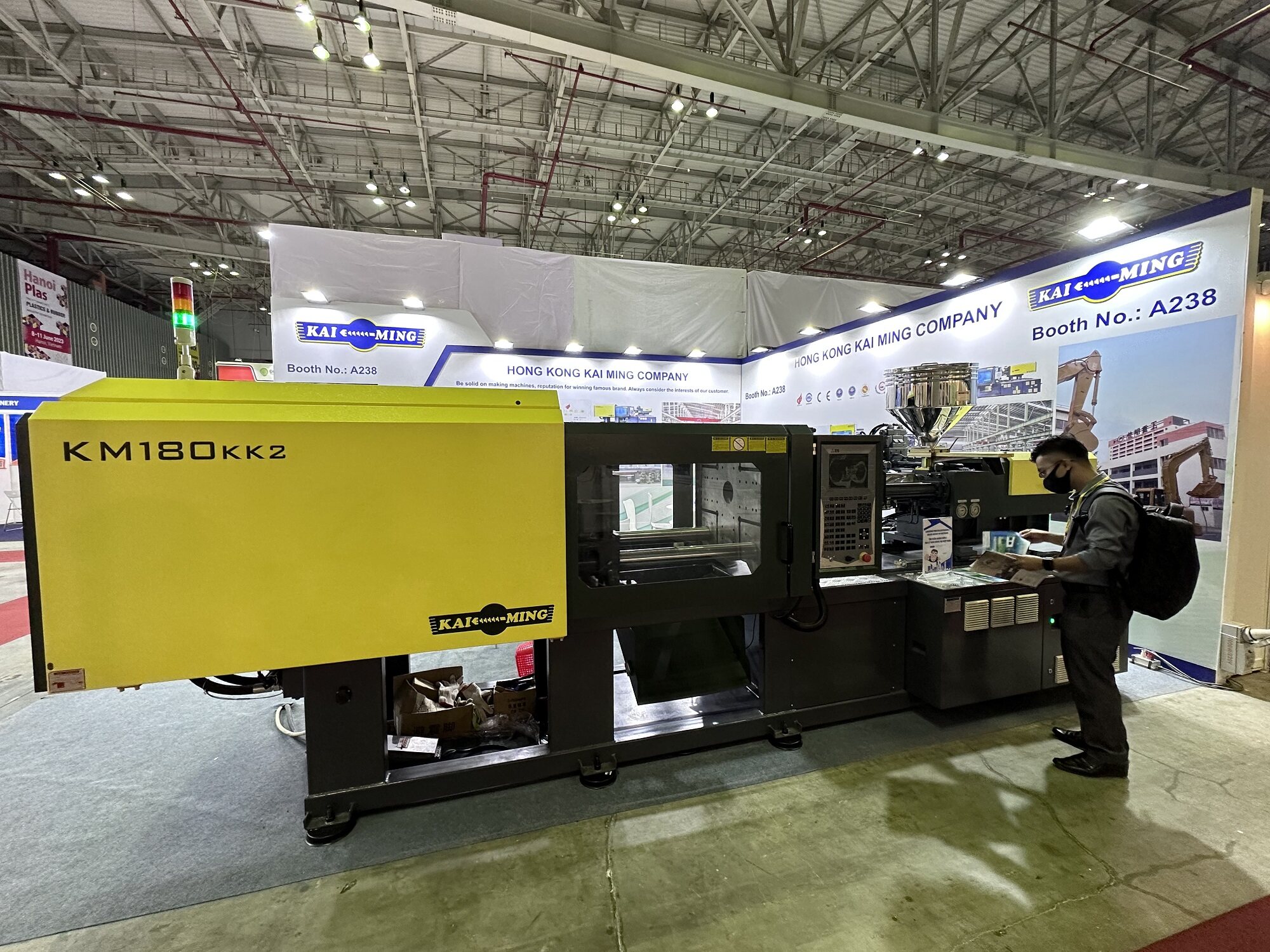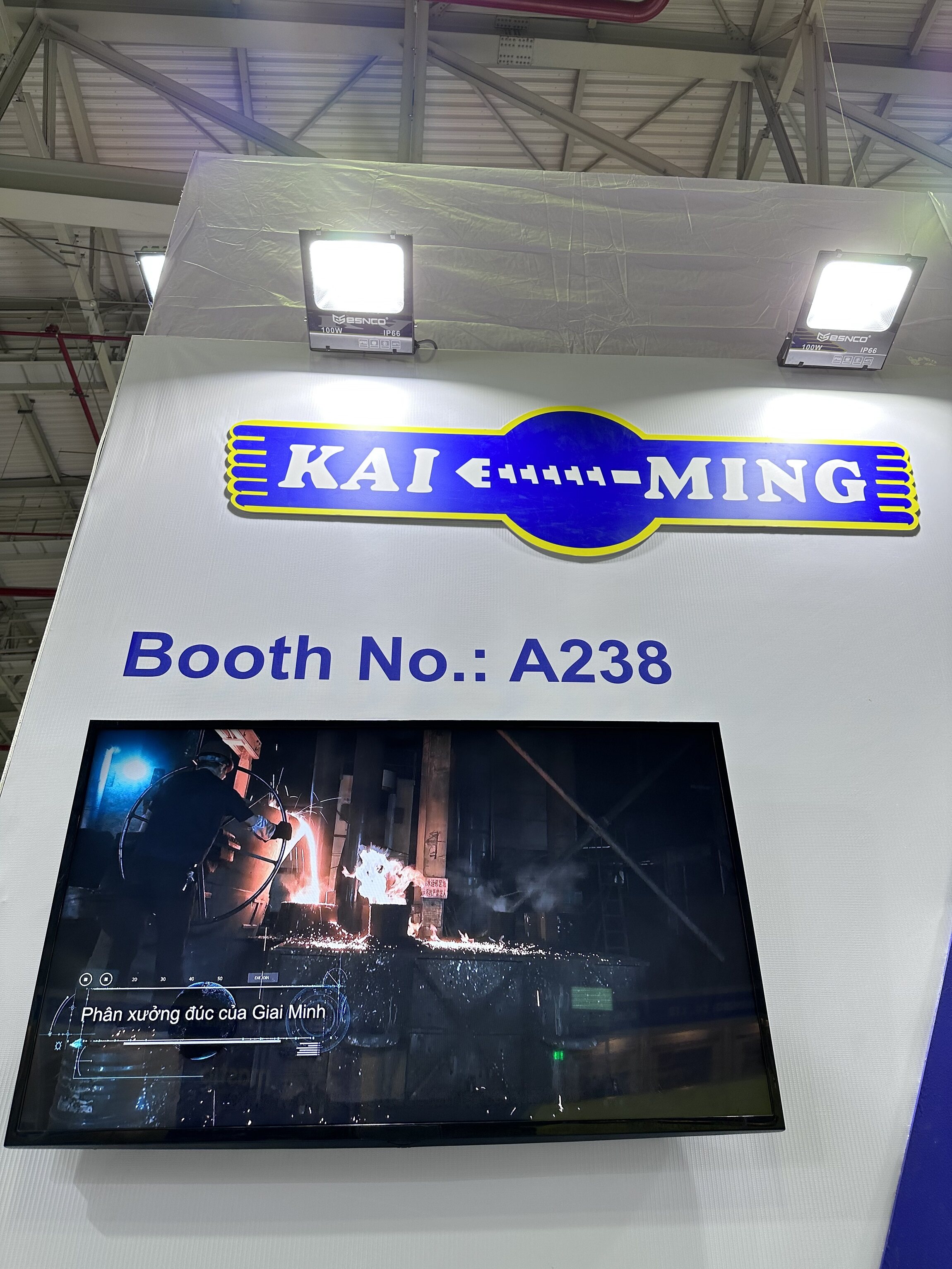 NEW DESIGN
Higher injection speed
High-drive servo system
Fully improved design structure
Full closed-loop process, high repeat accuracy
Available in a choice of injection units
T-slot mold platen
Easy-open machine metal cover
Rotating injection unit